O God, with all our hearts we long to be a church transformed by Jesus Christ, transforming Winnipeg, Canada and the world.
We exist to glorify God by making disciples who can make disciples through winning the lost, building the believer, equipping the worker, and sending the proven multiplier. (Matthew 28:18-20)
Loving God and loving people.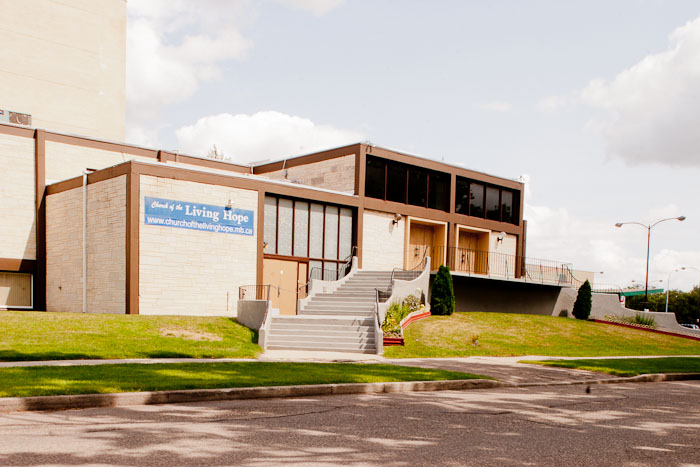 B'nay Abraham Synagogue started in 1903 in a building on old street called, Schultz Street in Winnipeg's West Kildonan neighborhood. Over time many members of Winnipeg's Jewish community moved into newer post-war suburbs, including in the North end neighborhood, where the B'nai Abraham congregation built this synagogue in 1958.
In 1970, the synagogue was expanded and renovated. Three years later came a formal merger with the Ateres Israel Synagogue.

The building was then sold to and occupied by the Church of the Living Hope in 2003.